State Tournament
Miles City
May 26-27-28, 2011
Pirates keep trophy in Polson
By the Missoulian
MILES CITY – The Polson Pirates have once again claimed a spot at the top of the heap after beating perennial rival Frenchtown 7-1 in the State A softball title game on Saturday.
With the win, the Pirates capped off their second straight title-winning season and sixth overall in the last 10 years.
"It's a very nice run," said longtime Polson coach Larry Smith. "We've developed a very successful program here in Polson where the girls want to play softball."
Interestingly enough, Saturday's win marks the first time that Polson has won back-to-back titles since winning two straight in 2001 and 2002.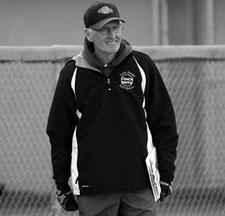 Frenchtown still had a chance to claim its second championship in three years despite falling to Polson 4-1 in the undefeated game earlier in the day.
The Broncs routed Belgrade 10-0 in the loser-takes-third game and dealt Polson its first loss of the tournament in the first championship game to force a second and deciding game.
Frenchtown, however, ran out of gas in its fourth game of the day and put up little resistance against a Polson team that rode the arm of pitcher Shalaina Duford and the bat of Sallie Sams.
"(Frenchtown is) another elite program," Smith said. "They're very successful at softball. To beat them as we did is quite a feather in your cap."
Polson 7, Frenchtown 1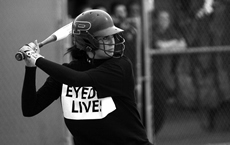 In the second championship game, the Pirates jumped out to an early 5-0 lead and held on to down Frenchtown.
Polson hurler Duford got the win after allowing one run on five hits in seven innings of work.
Sallie Sams paced the Pirates with a home run and three RBIs.
Katie Kees went 2 for 4 for Frenchtown.
The Broncs' Abby Indreland pitched four complete games over the course of the day and went 2-2.
The Pirates wrapped up their season with a 21-5 record while the Broncs finished at 24-4.
Second championship
Polson           302 000 2 – 7 11 2
Frenchtown 000 000 1 – 1 5 0
Shalaina Duford and Kayla Duford. Abby Indreland and Jordan Hulla. W – Duford. L – Indreland.
POLSON – Kodi Woods 1-4, Ashley Johnson 0-4, S Duford 1-3, Jessica Bagnell 2-3, K Duford 1-4, Sallie Sams 3-4, Makaliah Wilson 2-4, Heidi Rausch 0-4, Martina Marquardt 1-3.
FRENCHTOWN – Katie Kees 2-4, Keller Leishman 0-3, Kayla Bordner 1-2, Indreland 1-3, Sakai Scheffer 0-3, Sarah Lester 0-3, Madison McGuire 0-3, Kaitlyn. Indreland 1-3, Hulla 0-3.
HR – Sams. RBIs – Sams 3, S Duford, K Duford.
Frenchtown 7, Polson 6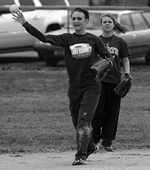 Frenchtown notched an eighth-inning walk-off win over Polson to stave off elimination in the first championship game.
Polson sent the game into extra innings after rallying for three runs in the seventh frame.
Kayla Bordner went 2 for 4 with a double and an RBI for Frenchtown.
Polson's Jessica Bagnell and Duford combined to record seven of the Pirates' 14 hits and drive in four runs.
First championship
Polson 101 001 30 – 6 14 5
Ftown  021 003 01 – 7 11 2
S Duford and K Duford. A Indreland and Hulla. W – Indreland L – Duford.
POLSON – Woods 3-5, Johnson 1-3, S Duford 3-4, Sams 0-3, K Duford 1-4, Bagnell 4-4, Wilson 2-4, Rausch 0-4, Marquardt 1-4.
FRENCHTOWN – Kees 2-4, Leishman 1-4, Bordner 2-4, A Indreland 0-3, Scheffer 1-4, Lester 1-4, McGuire 1-3, K Indreland 1-3, Hulla 2-4.
2B – Bordner, Hulla. 3B – Bagnell. RBIs – S Duford 2, Bagnell 2, Wilson, Marquardt, Kees, Leishman 2, Bordner, K Indreland.
undefeated game
Polson 4, Frenchtown 1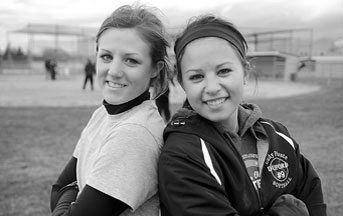 Polson booked a spot in the State A title game after edging Frenchtown in the undefeated game.
Duford got the win for Polson after allowing only one run and scattering six hits in seven innings.
At the plate, the Pirates' hurler helped her cause by knocking in a pair of runs.
Bordner went 2 for 3 with a double and drove in the Broncs' lone run.
Semifinal
Polson 102 000 1 – 4 6 2
Ftown  000 010 0 – 1 6 3
S Duford and K Duford. A Indreland and Hulla. W – Duford. L – Indreland.
POLSON – Woods 2-4, Johnson 2-4, S Duford 1-2, Sams 0-3, K Duford 1-3, Knutson 0-3, Rausch 0-2, Wilson 0-3, Marquardt 0-3, Bagnell 0-1.
FRENCHTOWN – Kees 1-4, Leishman 1-4, Bordner 2-3, A Indreland 0-3, Scheffer 1-3, Lester 0-2, McGuire 0-3, K Indreland 1-3, Hulla 0-3.
2B – K Duford, Bordner. RBIs – S Duford 2, K Duford, Woods, Bordner.
Frenchtown,
Polson advances to undefeated game
By the Missoulian
MILES CITY – Frenchtown and Polson earned spots in the undefeated game after each posted third-round wins at the State A softball tournament Friday.
Frenchtown (22-2) defeated Belgrade 9-8 and Polson (19-4) downed Billings Central 8-4.
The Broncs and Pirates will meet at 9 a.m. Saturday for a berth in the 1 p.m. title series. The loser will face the winner of the 9 a.m. loser-out matchup between Belgrade and Billings Central in the loser-takes-third game at 11 a.m.
Polson 8, Billings Central 4
Kayla Duford doubled, hit a home run and drove in three to lead the Pirates into the undefeated game.
Martina Marquardt also went deep and had two RBIs for Polson. Makaliah Wilson doubled and plated a pair.
Shalaina Duford allowed nine hits in posting the complete-game victory for the Pirates.
Ashley MacDonald, Jacey Menter and Chere Anderson each had a single and an RBI for the Rams.
Second round
Polson  001 223 0 – 8 13 1
Central 010 300 0 – 4 9 2
Shalaina Duford and Kayla Duford. Sarah Stringari and Taryn Francischetti. W – Duford. L – Stringari.
POLSON – Kodi Woods 2-4, Ashley Johnson 2-5, S. Duford 2-4, Sallie Sams 0-4, K. Duford 3-4, Kylie Knutson 0-3, Heidi Rausch 0-2, Makaliah Wilson 2-4, Martina Marquardt 2-4, Stephanie Angle 0-1, Colleen Jacobson 0-1.
CENTRAL – Ashley MacDonald 1-4, Stringari 2-4, Michela Jacobson 2-4, Sarah Shaw 0-4, Guinevere Ayers 1-3, Alexa Rockwell 0-2, Amanda Tryan 1-2, Jacey Menter 1-2, Chere Anderson 1-2, Francischetti 0-0.
2B – Johnson, K. Duford, Wilson, Stringari, Ayers. HR – K. Duford. RBIs – Johnson, K. Duford 3, Wilson 2, Marquardt 2, MacDonald, Menter, Anderson.
Polson, Frenchtown win openers
By the Missoulian
MILES CITY – All four top seeds took care of business and remained unbeaten after one day of play at the State A softball tournament on Thursday.
Polson opened its title defense with a 10-0 win over Anaconda, Billings Central handled Columbia Falls 11-4, Belgrade edged Libby 6-5 and Frenchtown routed Hardin 10-0.
On Saturday, Polson will face off with Billings Central and Belgrade will take on Frenchtown. Both games begin at 2 p.m.
Polson 10, Anaconda 0
The defending state champions used a two-hit shutout by sophomore pitcher Shalaina Duford in winning by the 10-run margin rule in five innings.
Duford was also a hero for the Pirates (18-4) at the plate. She went 2 for 3 with a triple and two RBIs.
Kodi Woods was also 2 for 3 for Polson, which put the pressure on Anaconda early with six runs off Copperhead pitcher Brooke Chapman in the first two frames. Teammate Kylie Knutson contributed with two RBIs.
In just four innings at the plate, Polson forced Chapman to throw 94 pitches. Unable to extend the momentum it built in a win over Lewistown earlier in the day, Anaconda fell to 11-12.
First round
Anaconda 000 00 – 0 2 2
Polson        240 4x – 10 9 0
Brooke Chapman and Lauren Bolton. Shalaina Duford and Kayla Duford. W – Shalaina Duford (18-4). L – Chapman.
ANACONDA – Courtney Moodry 0-2, Karly King 0-2, Brooke Chapman 0-2, Lauren Bolton 0-2, Abby Stanberry 1-2, Vanessa Tense 0-2, Ali Forkan 0-2, Jeanna Brunell 0-2, Hannah Anderson 1-1.
POLSON – Kodi Woods 2-3, Ashley Johnson 1-3, Shalaina Duford 2-3, Sallie Sams 1-2, Kylie Knutson 1-3, Kayla Duford 1-2, Heidi Rausch 0-3, Makaliah Wilson 1-2, Martina Marquardt 0-2.
2B – Woods, Johnson. 3B – S. Duford. RBIs – Woods 1, Johnson 2, Knutson 2, K. Duford 1, S. Duford 2.
---
Pirates super in state softball
Polson defeats Frenchtown in 2nd championship game for school's 6th title
The Daily Inter Lake
MILES CITY -Determination led to domination for the Polson Pirate softball team on Saturday at the Class A state softball tournament.
The Pirates committed five errors and lost the first of two championship games, 7-6 in eight innings to Frenchtown.
The between-game visit with coach Larry Smith was understandably about defense.
"(The Pirates) were hurrying and trying too hard, I think. They were nice, routine ground balls and they just weren't making the plays," he said.
"I just told them championships are won on defense and (five errors) are not going to get it done.
"Boy, did they ever come firing back," Smith said.
The Pirates cut the errors to two, jumped on Frenchtown with three first-inning runs and came away with a 7-1 victory for their second straight title – Polson's sixth overall.
Previous championships were in 2001, 2002, 2004, 2007 and 2010.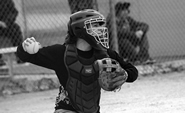 Catcher Kayla Duford was named MVP of the tournament.
"She deserves it. She was a great leader and she really came through this tournament. She's just so strong behind the plate. Doesn't make mistakes, no passed balls. Just one of those kids you just admire, so coachable.
"The way they responded in that second championship was really a showing of being a champion. They played like champions. They were just absolutely determined. They were not going to lose," the coach said.
"I'm very satisfied. Very happy. We lost one and had to come back. It's right up there with the other victories," Smith said.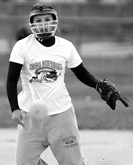 Sophomore pitcher Shalaina Duford came through in a big way for Polson.
Smith said she was hit in the shoulder in the seventh inning of the first championship.
"She gutted through and finished that. Then we had a talk between games. There were some teary eyes, but she didn't want to come out," Smith said.
"She pitched the whole (second) championship and only gave up five hits," he said.
"To hold a team like Frenchtown, who can hit the ball … Shalaina kept them inside the park and that was important. She let our great defense make the plays," Smith said.
"(Outfielders) Kodi (Woods) and Kylie (Knutson) did a fantastic job. They made some great catches," he added.
Offensively, the Pirates showed up for both games – 14 hits in the first game, 11 in the second.
"Against their pitcher, that's fantastic," Smith said.
In the first game, Woods was 3-for-5, Shalaina Duford was 3-for-4 and freshman Jessica Bagnell was 4-for-4.
Bagnell was 2-for-3 in the second game and Sallie Sams was 3-for-4 with a two-run home run in the third inning.
"No doubt when it left the bat," the coach smiled.
"It was a great weekend for the girls. This is a real fun group to be around," he added.
"This was a great gift for our seniors (Woods, Knutson, Kayla Duford and Sams). That's what made this team. Super leaders, these four seniors," Smith said.