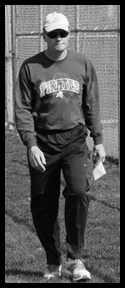 Coach Hislop has been the boys and girls head tennis coach for the past 26 years.
His boys teams were Divisional Champions in: 1994, 2004, 2005, 2012.
The Girls teams have won divisional championships in: 2001, 2007, 2008, 2009, 2010, 2011, 2012, 2018 and 2021.
The Girls Tennis team were state Champions in 2008. Malika Erickson and Cali Hislop led the team winning the state doubles team championship in 2008. The Lady Pirates won the title again in 2012, 2018 and 2021. Shea McGuinness became Polson's first ever singles champion in 2018.
The Boys Team won the program's first ever state championship in 2013. Led by state runner-up Dylan McCrumb and consolatiion champion Brady Hislop in singles competition and Hayden Congdon and Layne Zimmerman consolation champions in doubles.
Bob has been a MCA Montana Coach of Year nominee in 2008, 2010, 2011, 2012, 2013, 2018 and 2021. He won the award in 2008 and 2021. He was a NHSACA National Coach of the Year finalist in 2009 and 2017 and a nominee again for that award in 2012. During his tenure he spearheaded the construction and fundraising for the entire tennis facility in Polson.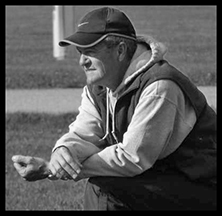 Coach Hislop was enshrined in the Montana Coaches Association Hall Of Fame in August 2017.
Pirates' principal Scott Wilson said he felt Hislop's honor was "well-deserved" as he reached the distinction of becoming one of the best in the state.
"He has developed a program that is always competitive, put together a string of Divisional Championships, and what he has done is impressive," Wilson said. "He is very dedicated to the sport and the kids are willing to put in the extra time needed. He's always looking at ways to improve the tennis program."
Before arriving in Polson in 1991, Hislop was a boys basketball assistant coach, and head track coach in Malta from 1981 to 1985, during his time in Malta, he coached a girls state track championship team, and also coached in Bigfork from 1985-1991 as the head basketball coach and assistant track coach.
Hislop is on the cusp of another milestone where he will have 500 victories in duals for both boys and girls in his career with Polson.
2008 Girls State "A" Champions
2012 Girls State "A" Champions
2018 Girls State "A" Champions
2021 Girls State "A" Champions
---
Bob Hislop – MCA HOF Class of 2017
 
Longevity and Service
36 Years
1992-2012 Polson HS Head Boys & Girls Tennis (26 yrs.), Asst. Girls Basketball (10 yrs.) Asst. Boys Basketball (3 yrs.)
1985-1991 Big Fork HS Head Boys Basketball (5 yrs.), Asst. Track & Field (6 yrs.), Asst. Boys Basketball (1 yr.), Asst. Girls Basketball (5 yrs.)
1982-1985 Malta HS Asst. Boys Basketball (2 yrs.), Asst. Football (2 yrs.), Head Track & Field (3 yrs.), Asst. Track & Field (1 yr.)
Head Coach
2016 Girls Tennis 1st Divisional
2015 Girls Tennis 1st Divisional
2014 Boys Tennis 1st Divisional
2013 Girls Tennis 1st Divisional Boys Tennis 1st State, 1st Divisional
2012 Girls Tennis 2nd State, 1st Divisional Boys Tennis 4th State, 1st Divisional
2011 Girls Tennis 1st Divisional
2010 Girls Tennis 2nd State, 1st Divisional
2009 Girls Tennis 1st Divisional
2008 Girls Tennis 1st State, 1st Divisional
2007 Girls Tennis 1st Divisional
2005 Boys Tennis 1st Divisional
2004 Boys Tennis 1st Divisional
2002 Girls Tennis 1st Divisional
1994 Boys Tennis 1st Divisional
1985 Girls Track 1st State, 1st Divisional, 1st District
Professional Service and Honors
2021 MCA Girls Tennis Coach of the Year
2013 MCA Boys Tennis Coach of the Year
2012 MCA Girls Tennis Coach of the Year
2008 MCA Special Sports Coach of the Year Tennis
1975 MCA Boys Basketball Coach of the Year
Nominated MCA Coach of the Year
Girls Track & Field 1984, 1985
Boys Track & Field 1985
Boys Tennis 2005
Girls Tennis 2011
NHSACA National Coach of the Year Finalist Tennis 2009
Speaker NHSACA Convention 2009
Tournament co-director State A Tennis 2002, 03, 06, 08, 09, 13
USPTA member
Director Polson Tennis Association
Director Mission Valley Open Tennis Tournament 2006-2015