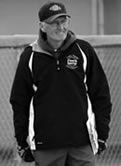 Larry was elected to the Montana Coaches Hall of Fame in 2017 in recognition of his contributions to Montana High School athletics. Coach Smith has guided the Pirates softball team as head man the past 29 years (head: 1988-2018, asst: 1987). Smith was the architect behind seven state A titles (Back-to-Back 2001-02, 2004, 2007, 3-Peat 2010-12), 28 winning seasons, 14 finishes among the 20s that include a dozen since Y2K, along with multiple season records that finished among the high teens. A tally that spans his multi-decade career sums up to an eyebrow raising 610-235 cumulative softball record. For the math minded, that's 845 games of spring MHSA softball for a .722 average win percentage, which does not begin to take into account summer ASA/USA investments, which would in all likelihood push his cumulative career win tally well beyond the millennial (1,000) mark.
When Polson High School softball coach Larry Smith was first hired by Dennis Jones and Bud Veis as the head softball coach in 1988 he was asked by the Pirates' administrators "if he could field a competitive team."
Smith responded simply to the question: "that's correct!"
"When I applied for the job I felt like I could make Polson competitive immediately," Smith said. "I was able to accomplish that right away. After the guy who I was helping out for two seasons prior stepped down, I applied for it. I got the job and I've had it ever since."
The school administrator who hired Smith probably couldn't have envisioned the next 29 seasons would include 11 conference titles, seven state titles, a nine-time Montana Coaches Association Coach Of The Year honors and a 5-time winner, and is still the Polson coach at 75. He was also named Regional COY four times and was a National High School Association Coaches Association National finalist three times as as thirty year member of the MCA.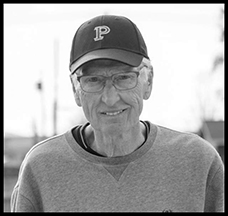 "Larry is probably one of the most respected coaches in softball in the state and in the region of Montana," Wilson said. "I think that reach is further outside of Montana. He has built a program in Polson that is just a top notch program that year after year is competitive."
Smith, who was the Lady Pirates' assistant coach for two seasons before he became the head coach in 88, said his first exposure to the game of fast-pitch was in college at Montana State University-Northern in Havre.
Prior to becoming a Lady Pirates' head coach, Smith's experience as a coach was limited to coaching Little League, Babe Ruth teams that his son and daughter were involved in with him. It got him involved in coaching softball with his daughter and her friends.
The competitive nature of softball and Smith's competitive nature as a coach keeps him going.
"It helps me satisfy the need to stay in the game for me," Smith said. "The competitiveness and being a coach is still here. It's something that I can do after my playing days and it's a part of me wanting to compete in the game and follow through. I am sure that it is what keeps me motivated is that I see these really competitive young gals come along and athletes that compete at a very high level. That inspires me to do more. I've had some good ones and that has helped keep the inspiration inside me."
When Smith inherited the team his first year, he took over a team that finished 0-13 the following year and finished with a 13-11 record. By the mid 90s, his team started to climb to one of the more prominent teams in high school prep softball.
By '97, Smith's team finished second to Butte Central and from then on, they were an "elite team" according to Smith.
It would be another four seasons before Smith would see his first-ever Montana state crown.
"Winning that state championship was very satisfying and there again, I wanted to do it again and again," Smith said. "The very next year, we won back-to-back titles in 2001 and 2002. I think to the players that was really something. They hadn't had too many state championships in that community accumulating as fast as we did in the early-00s."
Polson captured titles in 2004, 2007, and won three consecutive titles in 2010-2013 before being dethroned by conference rival Frenchtown in their 2-1 loss in the state finals. Since that victory, the Broncs have won the last four consecutive titles. Smith, and his Lady Pirates are in the hunt to try to bring the title back to Polson.
"I think the greatest gratification I get out of coaching is the enjoyment and the happiness my athletes get out playing softball," Smith said. "That is the biggest gratification to me is the calls, e-mails and cards or whatever I receive from my alumni to know that I had an influence on them as a softball player and as a person. That always makes me feel good and that is what keeps me going.
Coach Smith hung up his spikes at the end of the 2018 Softball season. Larry "Legend" as he is fondly referred to left a legacy that all who knew him appreciate. He built a softball program that is respected and admired throughout the state.
Larry L. Smith – MCA HOF Class of 2017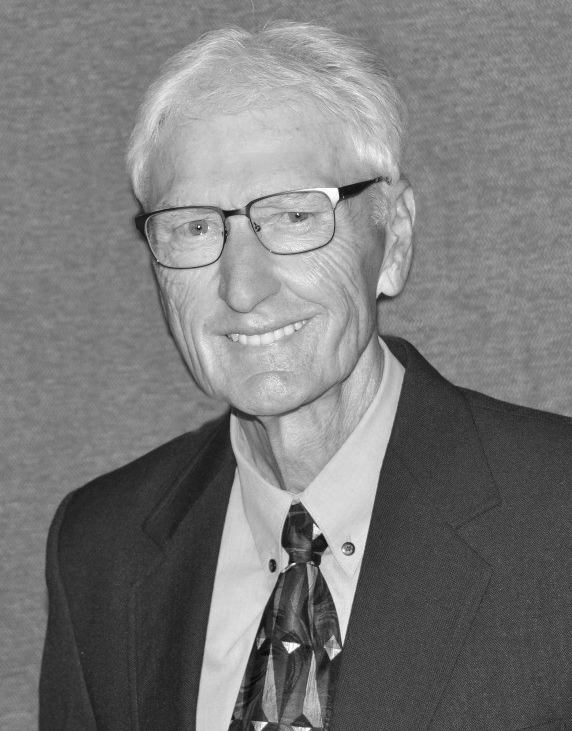 Longevity and Service
33 Years
1986-2018 Polson HS Head Girls Softball (31 yrs.), Asst. Softball (2 yrs.)
Success in Montana
Head Coach
2015 Softball 3rd State
2013 Softball 2nd State, 1st Conference
2012 Softball 1st State
2011 Softball 1st State
2010 Softball 1st State, 1st Conference
2009 Softball 1st Conference
2008 Softball 1st Conference
2007 Softball 1st State, 1st Conference
2006 Softball 1st Conference
2005 Softball 1st Conference
2004 Softball 1st State
2003 Softball 1st Conference
2002 Softball 1st State
2001 Softball 1st State
2000 Softball 1st Conference
1999 Softball 3rd State, 1st Conference
1998 Softball 1st Conference
1997 Softball 2nd State
Professional Service and Honors
NHSACA National Coach of the Year Finalist Softball 2007, 2011, 2014
2010 MCA Softball Coach of the Year
2007 MCA Softball Coach of the Year
2004 MCA Softball Coach of the Year
2002 MCA Softball Coach of the Year
2001 MCA Softball Coach of the Year
Nominated MCA Coach of the Year Softball 2012, 11, 99, 97
ASA Summer Softball 25 years
Larry Smith receives national coach of year honors
FORT SHAW — Veteran Montana high school coach Larry Smith of Polson received 2021 Coach of the Year honors Thursday during the National High School Athletic Coaches convention in Lincoln, Nebraska.
Smith is the Softball Coach of the Year. His resume includes seven state championships and 13 trophies at Polson, where he has spent his entire career. He's a five-time MCA Softball Coach of the Year and was inducted into the Hall of Fame in 2017.
COACH SMITH HONORED
By: Alexa Belcastro
POLSON — This isn't the first time Polson High School's legendary softball coach Larry Smith has been on the school's field, but it is the first time he's been on Larry Smith Field.
Tuesday night, Polson honored the all-time winningest softball coach in school history by naming its softball field after him.
"It was a labor of love. I loved it all and it was nice to see it. I had no clue when I walked in here (Tuesday) what was going on," Smith said.
When he first took over the program, the Pirates had no field. They practiced in a parking lot.
But like build it and they will come, built it and they won.
Smith, who was the head coach for 31 years and retired in 2018, guided the program to seven state titles and 28 winning seasons. So it was only fitting Polson named the field after him.